My Little Secret!
I wrote this article for a little bit of fun, but there is a serious side to it too. I hope that you enjoy reading it.
I am a single man in my early 40's and I use a wheelchair as I have Cerebral Palsy. I feel the cold and this winter has been particularly bad. I have thick jumpers and a good coat to go out in, but I have found my legs and feet get really cold. I have tried thermal socks and long johns, but they made dressing difficult because when I pulled my jogging bottoms up over the long johns, the long johns legs would come up as well. Hence the long johns ended up bunched up around my knees and I found it very difficult to get them back down under my jogging bottoms. I wear jogging bottoms as I find the buttons and zips on trousers or jeans too fiddly to manage with my poor coordination.
I thought if the long johns had feet in them then the legs would not ride up like this. Obviously, as far as I know, no one makes long johns with feet or socks built in, so that was a none starter. I then thought that if I could get over the idea of wearing women's clothes, then the garment that best suited my needs were women's tights.
Knowing that in some people's minds men wearing tights or pantyhose has unfavourable associations with cross dressing or fetishism, and many men (and their wives) regard pantyhose for men as an abnormal fashion choice, I felt slightly uneasy about wearing them myself, but I decided to give them a go.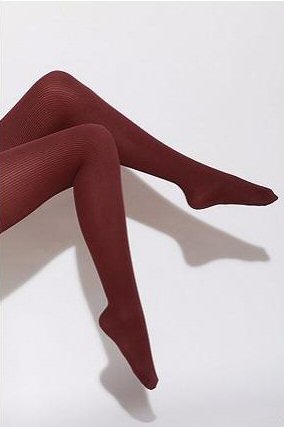 Well I did not feel comfortable going to a local department store to look at women's tights. Besides I had no idea what to look for or even what size I am in women's clothes. It all felt a bit strange, like I was doing something wrong, most men do not think about wearing women's clothes.
Anyway, I turned to the Internet to find out the basics about tights and to work out what size I would need. I discovered the Denier is a unit of measurement that denotes the thickness of the fibre used in a garment, for example 15 denier fabric is very thin and transparent, but the higher the number the heavier the yarn or fabric. I also found size was not as important as I first thought because tights are very stretchy, so one size can cover sizes 6 to 16. Sorry, if I am boring you women readers who know all this, but this is all new to me.
I then went onto eBay's website to see what I could buy; 'New Ladies Ultra Thick Ultra Soft Tights' sounded like the business. In terms of thickness they were 120 denier, not see through, and the inside was coated with a soft fleecy fabric. They were only £5.99 a pair with free delivery, so I bought a couple of pairs to try. A few days later my tights arrived in the post.
On the next suitably cold day, when I knew I was going out and about, I decided to try my new purchase. The first and only problem I had was identifying a front or back to the tights and if there is a right and wrong way round to wear them. One side has one seam and the other has two seams, so there was a difference, but no label to show the back. Nevertheless I put them on which was surprisingly easy, just kept pulling them up to my knees until my feet were all the way in, and then I pulled them up just like my jogging bottoms. After that I put on my socks and jogging bottoms as normal on top of the tights without any difficulty.
I looked no different from usual, but now I had my little secret, my little secret against the cold weather. I was wearing ladies tights and they felt great. I liked the way they hugged my skin and made me feel really cosy and warm. Even outdoors they kept me warmer than any long johns ever did. I have also read that tights stimulate the circulation of blood in the legs, therefore tights are not just an extra layer of clothing, which maybe why they feel so warm.

It seems that I have joined a new trend, According to the Mail Online, Selfridges in London has now responded to demand among male shoppers for pantyhose with a range designed exclusively for guy-sized legs. The tights, dubbed mantyhose, are made by lingerie brand Unconditional and are a tough 120 denier thickness. They come in black, beige and charcoal, and cost £70. They say mantyhose are usually worn under suits to keep the legs warm and to give the hips and thighs a nice smooth line.
I have to ask the question why women's tights cost £6 and men's tights costs £70? I know it is Selfridges and they are being sold as a fashion statement, but that is a price difference of over one thousand percent. What happened to gender equality?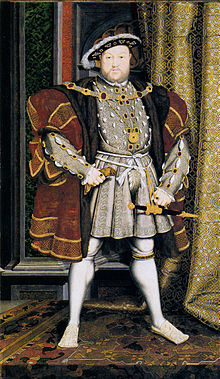 Am I doing anything new? Men wearing tights has a long history going back several centuries. Hose refers to any of various styles of men's clothing for the legs and lower body, worn from the Middle Ages through to the seventeenth century, Originally derived from the hose worn by European men, tights were made as close fitting as possible (hence the name tights) for riding horseback. For men of nobility the material would be made of silk or fine wool rather than the coarser fabrics used by the lower classes. At the time of King Henry VIII of England, such was the male fashion for displaying a well turned out leg that the king padded the calf area under his hose.
It was not until the 20th century that women would even show their legs, so they did not wear tights. In the 1960s tights were first introduced as a women's fashion accessory when improvements in manufacturing made them cheaper, elastane made them more comfortable, and the miniskirt made them a fashion necessity.
Therefore, I believe men should reclaim this wonderful garment that they created and wore several centuries ago, and find out what warmth and comfort women have been keeping from us men all these years. Who cares what people think about men wearing tights; if they are good enough for King Henry VIII, then they are good enough for me! And tights are definitely the best garment I have found for keeping my feet and legs warm and snug in this freezing cold winter. So now you know my little secret.
Written: November 2010.

© Copyright 2012 Steve Smith